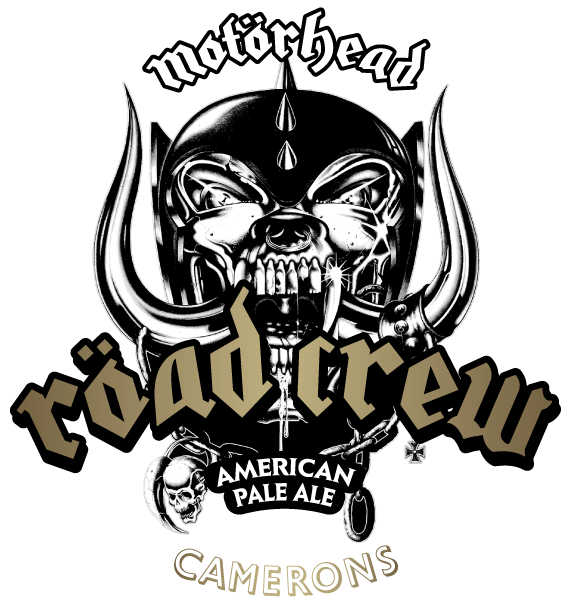 The Taste
Notes
Lemmy wrote "(We are) the Road Crew" as a tribute to his crew about his time as a roadie for Jimi Hendrix. He took 10 minutes to write this anthem whilst in a North London studio toilet and in his own immortal words "It was the only quiet place in the building. I had an idea and I needed somewhere to work it through. That is the only song I can remember writing in the toilet."
'I just love the life I lead, Another beer is what I need, Another gig, my ears bleed, We are the road crew.'
Road Crew is an American pale ale packed full of hoppy citrus and blackcurrant flavours delivering a crisp, refreshing, superior taste to celebrate the spirit of the song and those who inspired it. Motörhead For Life.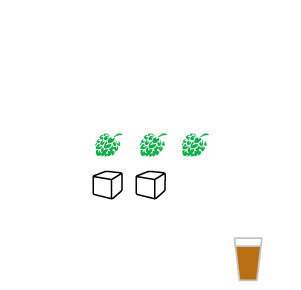 Food match:
The hoppy flavours of this session pale ale would work fantastically well with spicy Cajun style foods. Perfect to try with a plate of chilli covered nachos.

An English rock band formed in June 1975 by bassist, singer, and songwriter Ian Fraser "Lemmy" Kilmister. The band is often considered as one of the earliest members of, the new wave of British heavy metal which re-energised heavy metal in the late 1970s and early 1980s. Although they changed their line-up many, many times — they never changed their raging sound. Motörhead has been credited with being part of various musical scenes, thrash metal or speed metal in the main, from the mid 1970s onward, when asked the question, that they play Rock n Roll. Lemmy has said that they had more of an affiliation with Punk Rockers than with the so-called Heavy Metal scene; Motörhead having evolved out of the London mid-1970s Punk era. Motörhead released 22 studio albums, 13 live recordings, 12 compilation albums, and four EPs over a
"The band are ranked number 26 on VH1's 100 Greatest Artists of Hard Rock"
career spanning 40 years. As a power trio, they had particular success in the early 1980s with several successful singles in the UK Top 40. The albums Overkill, Bomber, Ace of Spades and particularly No Sleep 'till Hammersmith cemented Motörhead's reputation as a top-tier rock band. The band are ranked number 26 on VH1's 100 Greatest Artists of Hard Rock. As of 2016, they have sold millions of albums worldwide. The band toured throughout their 40 year career as a trio of Guitarist Phil Campbell, Drummer Mikkey Dee while fronted by Lemmy, in early 2015 they entered the studio to begin work on a new album. The finished product, titled XXX: Bad Magic, was released in late August 2015. Sadly, Lemmy's health continued to decline. He died on December 28, 2015. The band's last record turned out to be a recording of two typically blistering sold-out shows at Munich's Zenith concert hall only a month prior to his death. The Motörhead legacy will live on through their music and loyal fans for many years to come.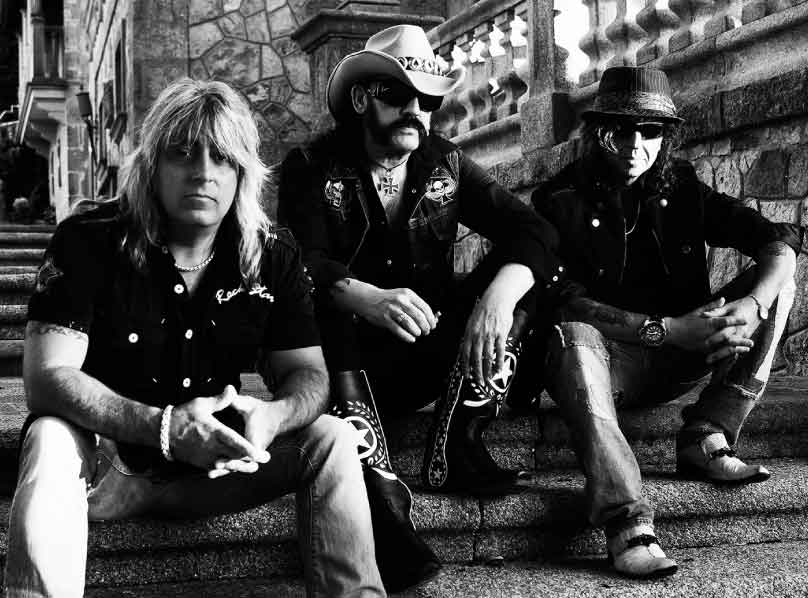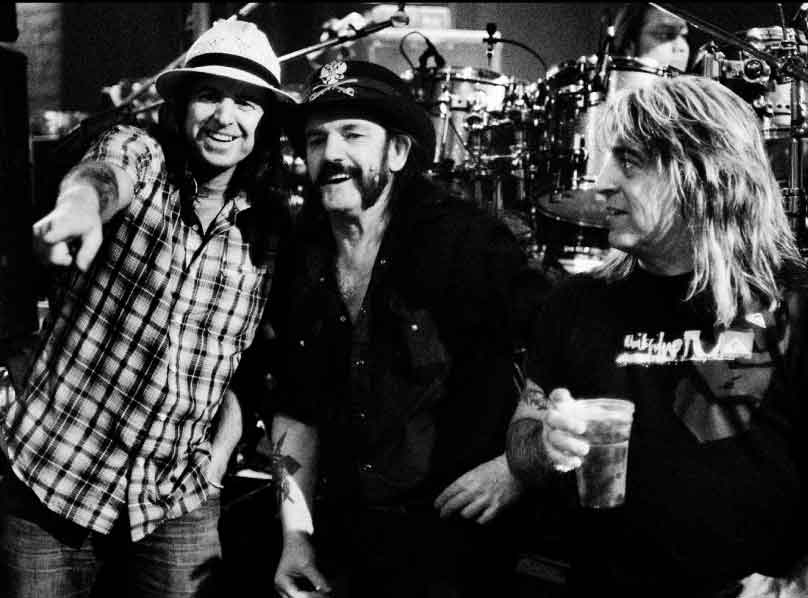 Road Crew
Camerons Brewery have teamed up with legendary rock band Motörhead and Global Merchandising Services to create an exciting new collaboration beer. The North East brewer has been working alongside the band to develop the beer and are looking to launch later this year. The beer will be called Road Crew – chosen from the Motörhead fan favourite '(We Are) The Road Crew', which appears on the 1980s 'Ace of Spades' album and was penned as a tribute to the band's dedicated team of roadies. With lines like 'Another beer is what I need', the name fits perfectly for a beer everyone can enjoy. Road Crew, which will be available in keg, cask and bottle, is based on an American style session pale ale and will have an ABV of 4.5% (5% in bottle). Band members Mikkey Dee & Phil Campbell have played a key part in the development of the beer.
I'm proud to have been able to develop this beer with Camerons. The trials we have tasted have been great. We wanted this to be an exciting and refreshing brew which is for you, our Road Crew" Mikkey said. "It has been great fun working with the guys from Camerons on this beer. This is going to be an excellent beer for all Motörhead and rock fans around the world to enjoy" added Phil.
"I'm proud to have been able to develop this beer with Camerons."
– Mikkey Dee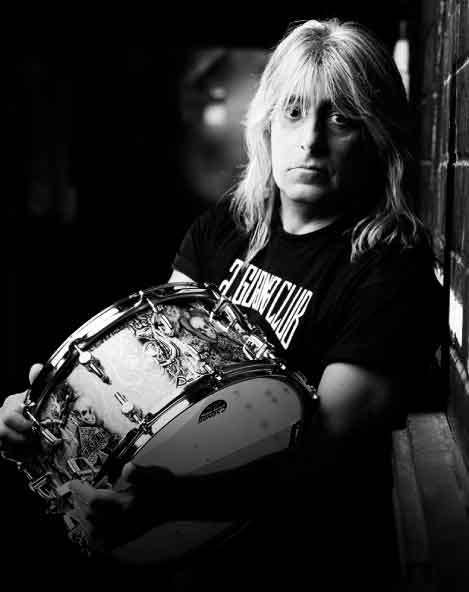 "This is going to be an excellent beer"


– Phil Campbell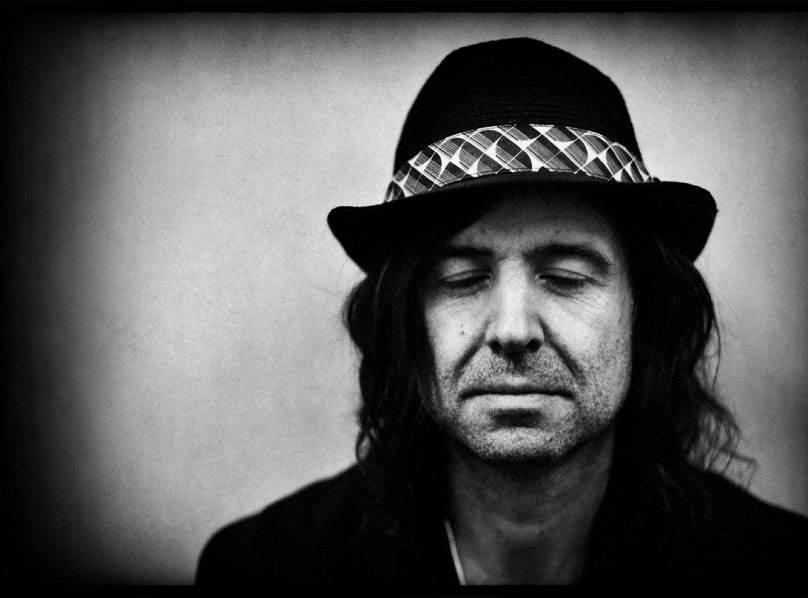 Camerons Brewery Ltd
Hartlepool Teesside
TS24 7QS United Kingdom
© Copyright Camerons LC 2016 Design & Build by Northview Creative